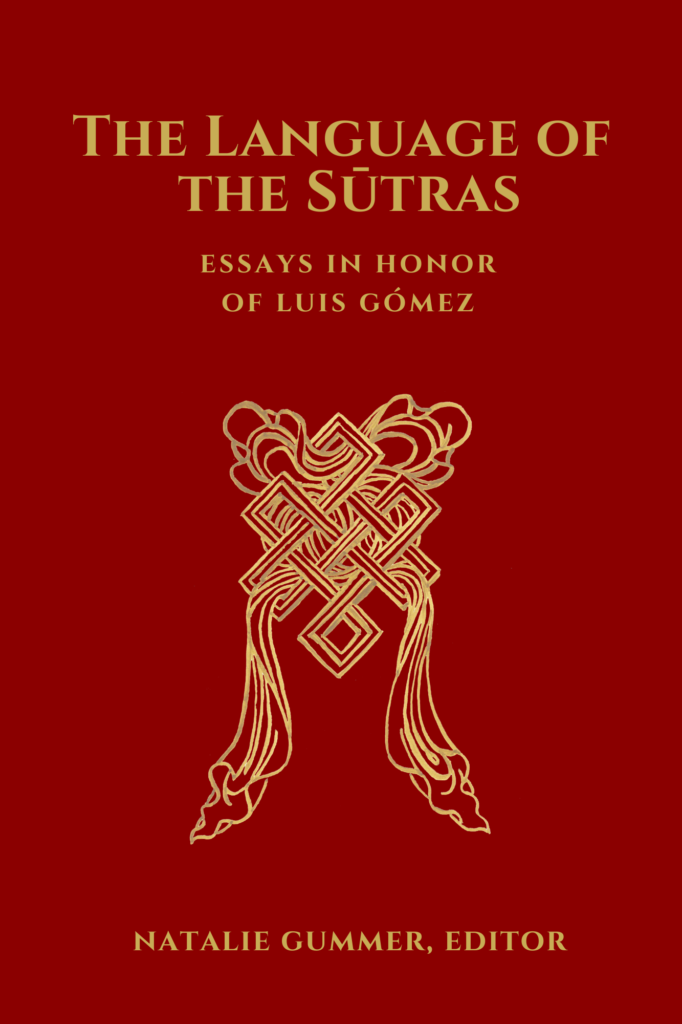 The Language of the Sūtras explores the narrative strategies of Buddhist sūtras, as well as ways of reading them that reveal their transformative dimensions. By attending to the language of the sūtras and how they are told, the essays gathered in this volume open new fields of study for individual sūtras, while developing more general approaches to reading these texts for a scholarly audience.
Edited by Natalie Gummer, whose own work on the performative and ritual enactment of sūtra texts informs many of the contributions to this volume, The Language of the Sūtras honors the enduring legacy of Luis Gómez as teacher and interpreter of Buddhist texts. Essays by renowned scholars and former students of Gómez follow his example of close reading. In addition to a characteristically original essay by Gummer herself, the volume contains contributions from Eviatar Shulman, Richard Nance, Bruno Galasek-Hull, David Fiordalis, Xi He, Shenghai Li, and Alan Cole, along with a preface by Charles Hallisey. Available Fall, 2021.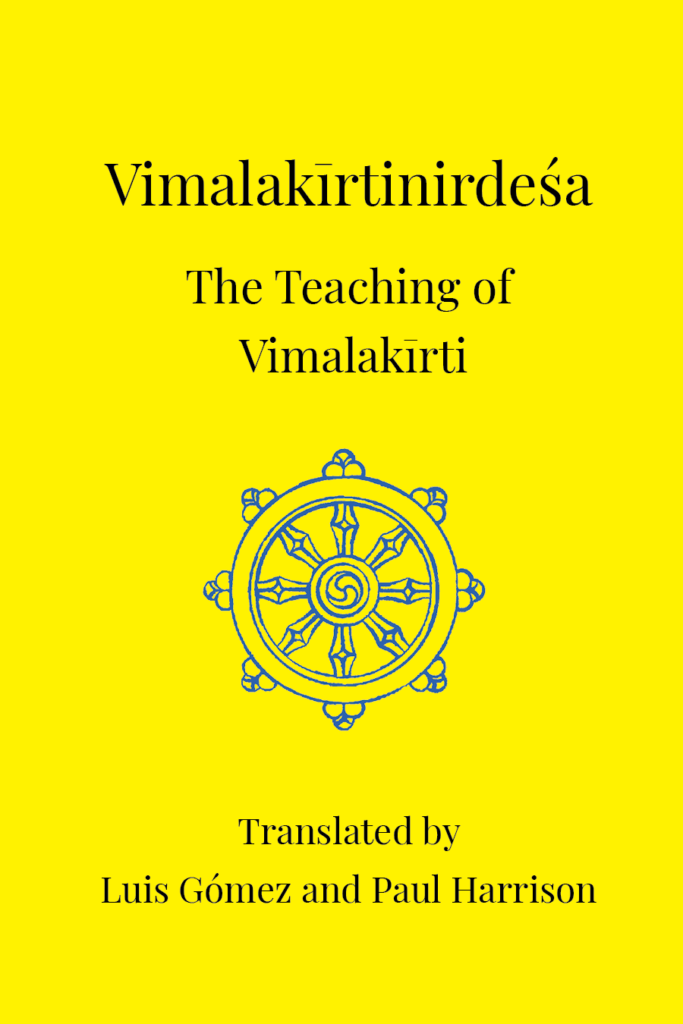 Vimalakīrtinirdeśa The Teaching of Vimalakīrti: An English Translation of the Sanskrit Text Found in the Potala Palace, Lhasa by Luis Gómez and Paul Harrison, with members of the Mangalam Translation Group.
In 1999, a Sanskrit version of the Vimalakīrtinirdeśa, long thought lost, was discovered in the Potala Palace in Lhasa. Mangalam Research Center for Buddhist Languages sponsored a two-week workshop on this text in 2010, led by five eminent scholars. At the end of the workshop, the decision was made to prepare a full translation. Building on the initial efforts of workshop participants, and working closely with Luis Gómez before he passed away, Paul Harrison, the George Edwin Burnell Professor of Religious Studies at Stanford University, has carried the English translation to completion. The result is a careful and scholarly treatment of this enduring text by one of the foremost translators of Buddhist sūtras. It will be a major contribution to the understanding of this linguistically playful and complex text for English readers. Available Winter, 2022.